FACELESS ATROCITIES - NEW MUSIC VIDEO
23. 9. 2021
YouTube premiere of Poppy Seed Grinder's new music video "Faceless Atrocities".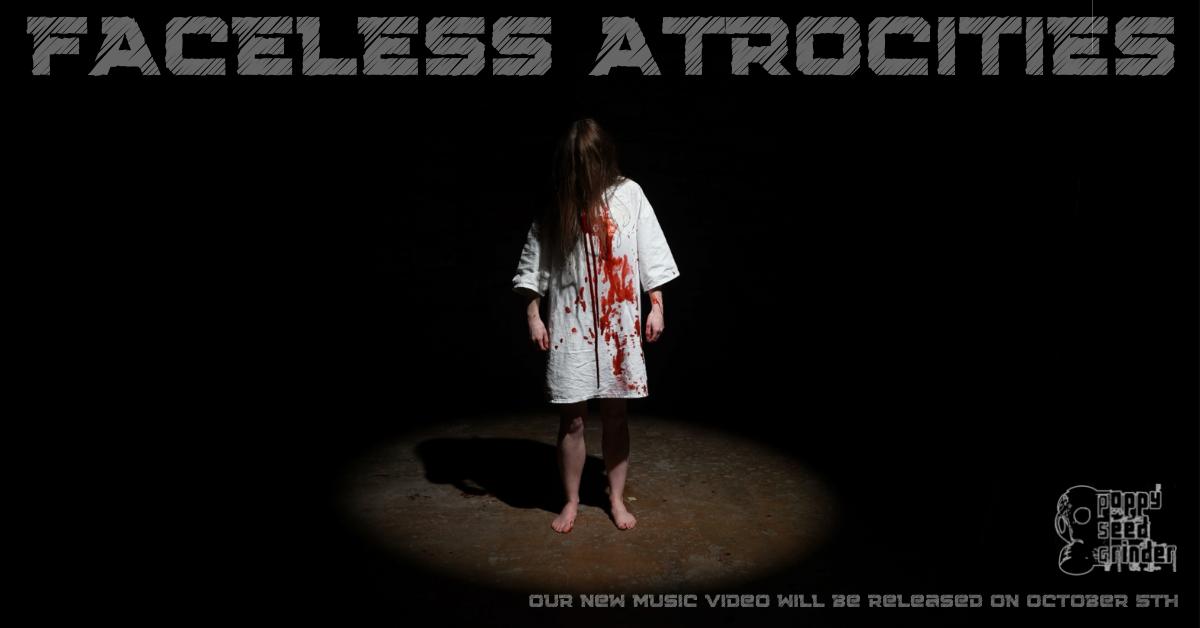 FACELESS ATROCITIES - RELEASE PARTY
21. 9. 2021
Tuesday 26.10.2021 - Release party of our new CD in Rock Café Prague!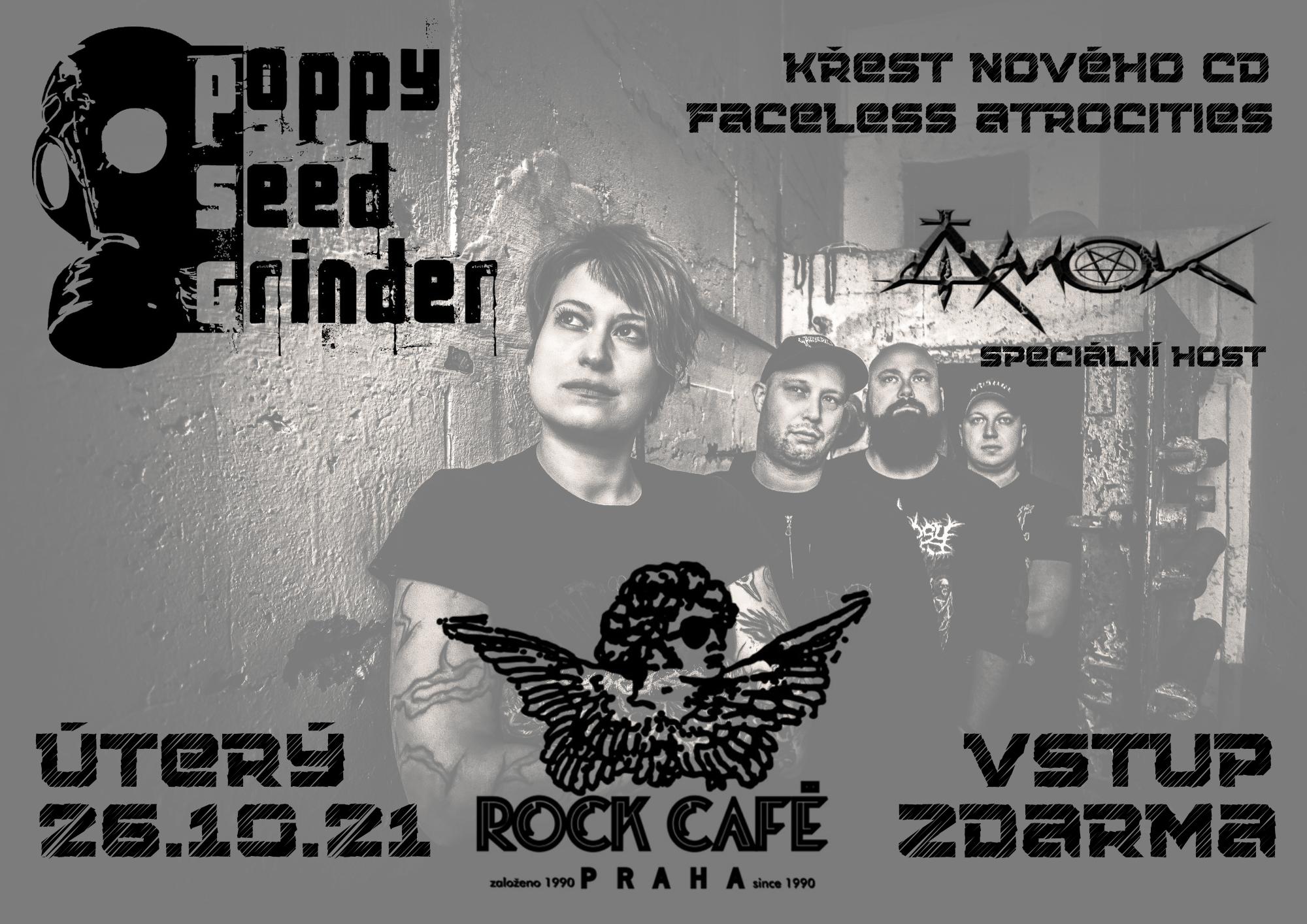 POŘEZANEJ KSICHT
11. 9. 2021
On Saturday, September 18, 2021, we will see you in Hlinsko at the Pořezanej Ksicht festival !!!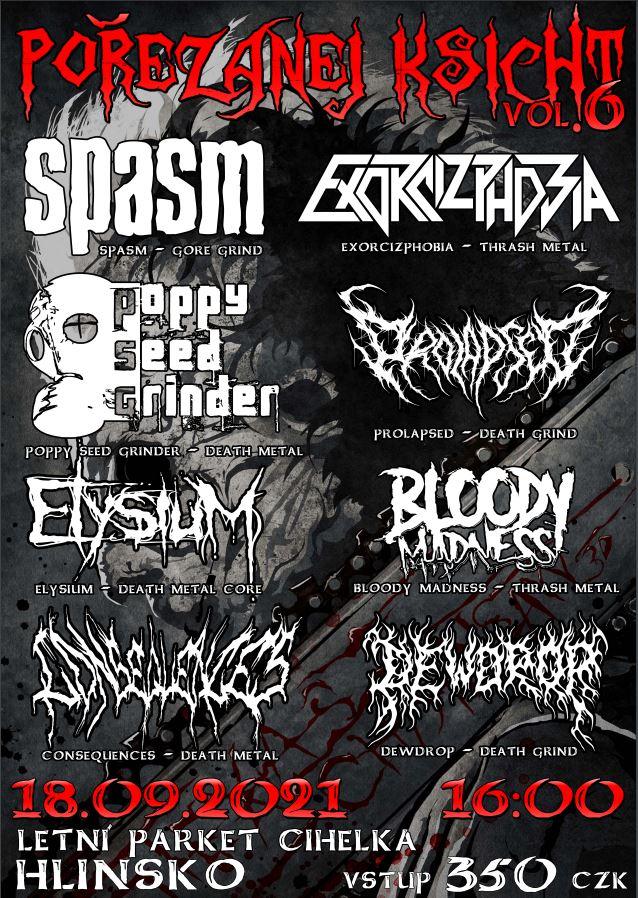 BACK TO THE SYMBOLIC
25. 8. 2021
See you this Friday in TřI Dvory near Kolín at the Back to the Symbolic 2021 festival!!!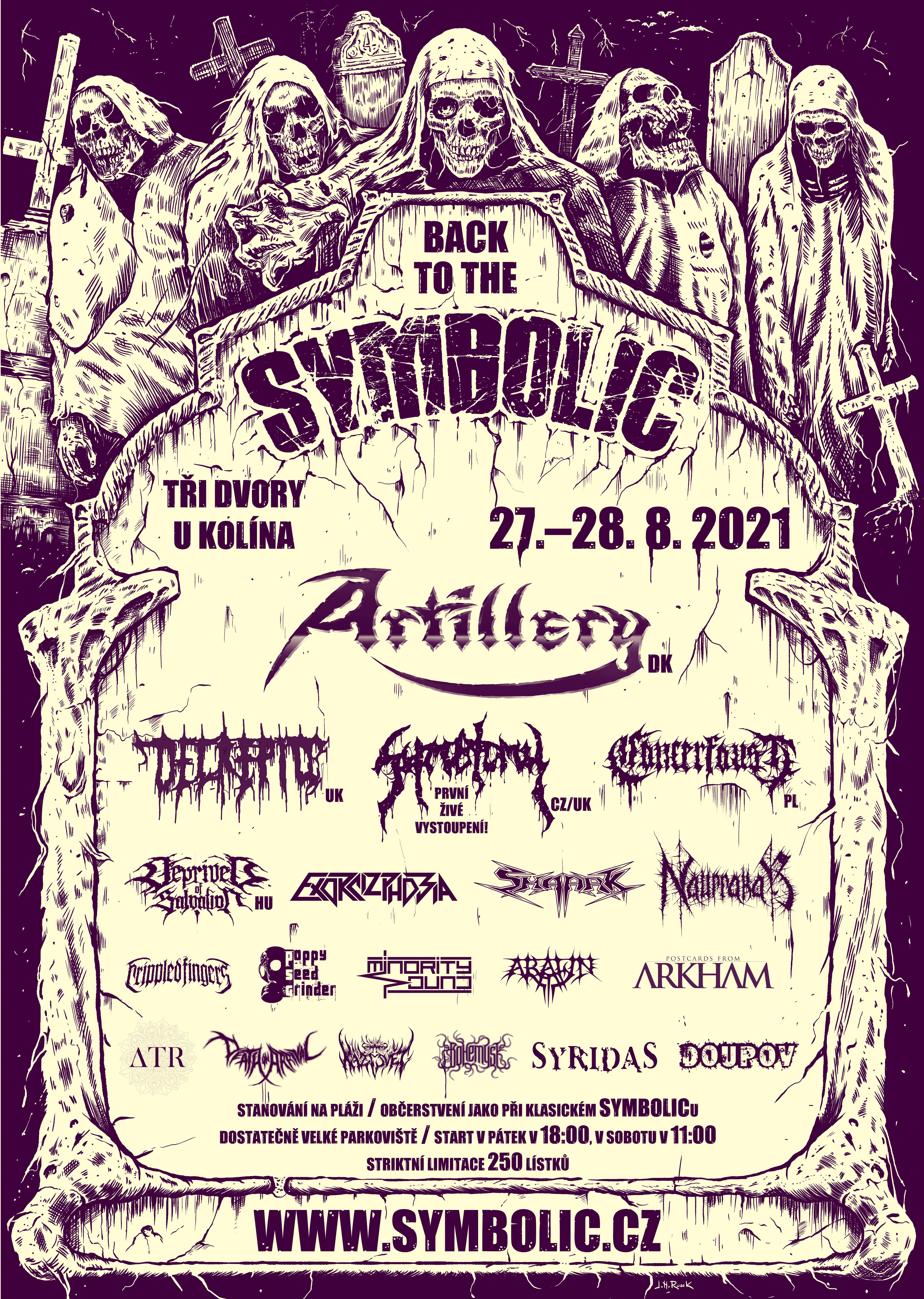 WARM UP JOSEFSTADT BY BRUTAL ASSAULT
10. 8. 2021
Friends, if you are going to JOSEFSTADT by Brutal Assault already on Wednesday and you would like to see POPPY SEED GRINDER other than in the rain (who knows what the hell in Krhanice suspects), you have a chance to Warm up JOSEFSTADT by Brutal Assault 2021 - Nároďák fest!!!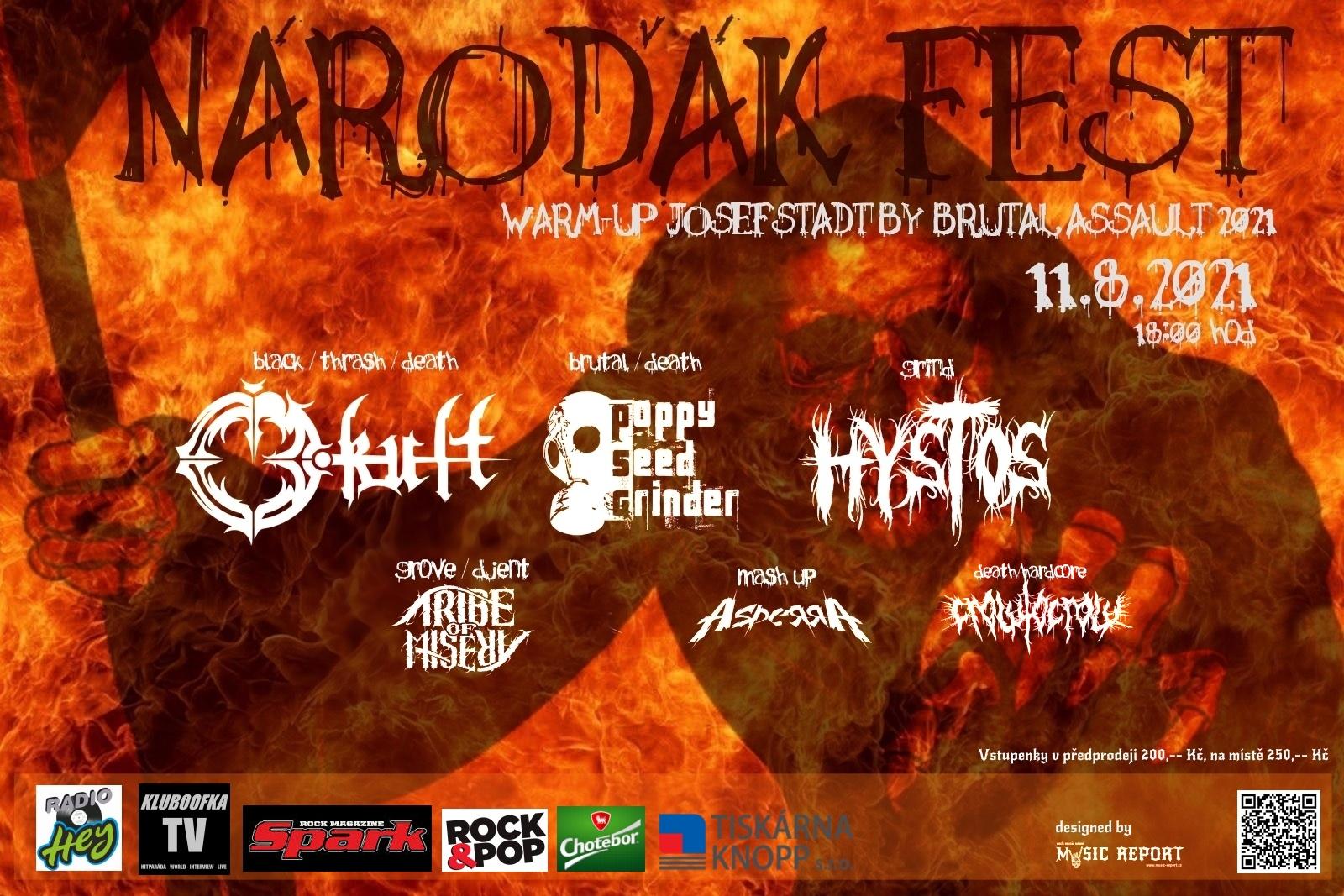 KRHANICE OPEN AIR
2. 8. 2021
The peak of the season is here! On Saturday we will meet at the legendary festival KRHANICE OPEN AIR !!!
BLEEDING EARS METAL MEATING
8. 6. 2021
Saturday 6/12/2021 Music Club Modrá Vopice!!! POPPY SEED GRINDER, AGGRESSIVE TYRANTS, NECON MORTUSS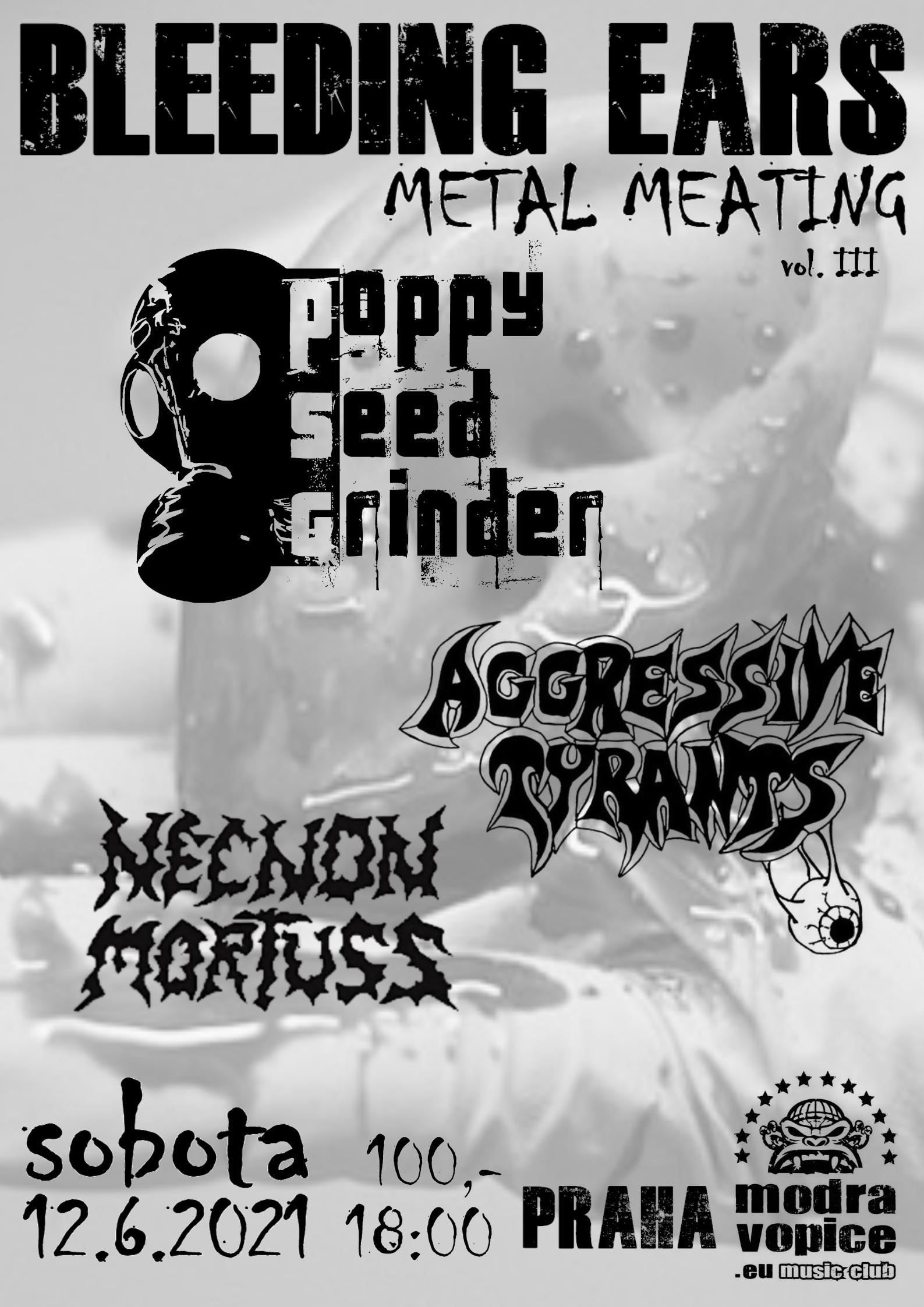 CZECH DEATH FEST
25. 5. 2021
Czech Death Fest 2021 will take place on June 17 - 19, 2021 and POPPY SEED GRINDER will not be missing at this great festival !!!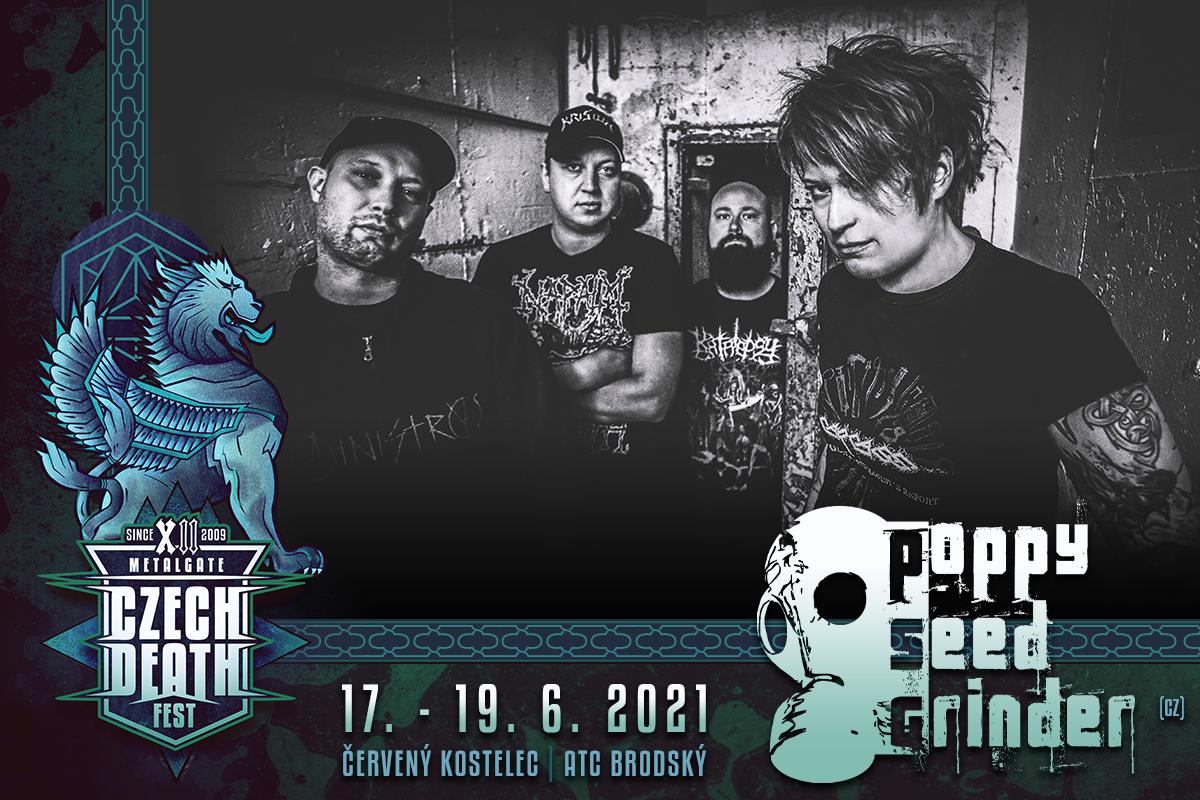 WE´VE JUST RECORDED OUR NEW ALBUM
5. 4. 2021
"Your favorite grinder here, Poppy Seed Grinder! A year full of twists, turns and challenges.. several events cancelled, our tour postponed, pubs closed.. we sure miss sharing a good time with all of you. We hope you are warming up for the better times to come, because next year we go on tour around Europe with Gutslit, and we are thirsty for it! So thirsty, that we spill out a new record in (hopefuly) post-covidic 2021. Get ready! Get ready once more.. and meet Bára, our new singer! (She will grind you like burger meat so make sure you stay fat!) Until then, be healthy, be strong Poppy Seed Grinder"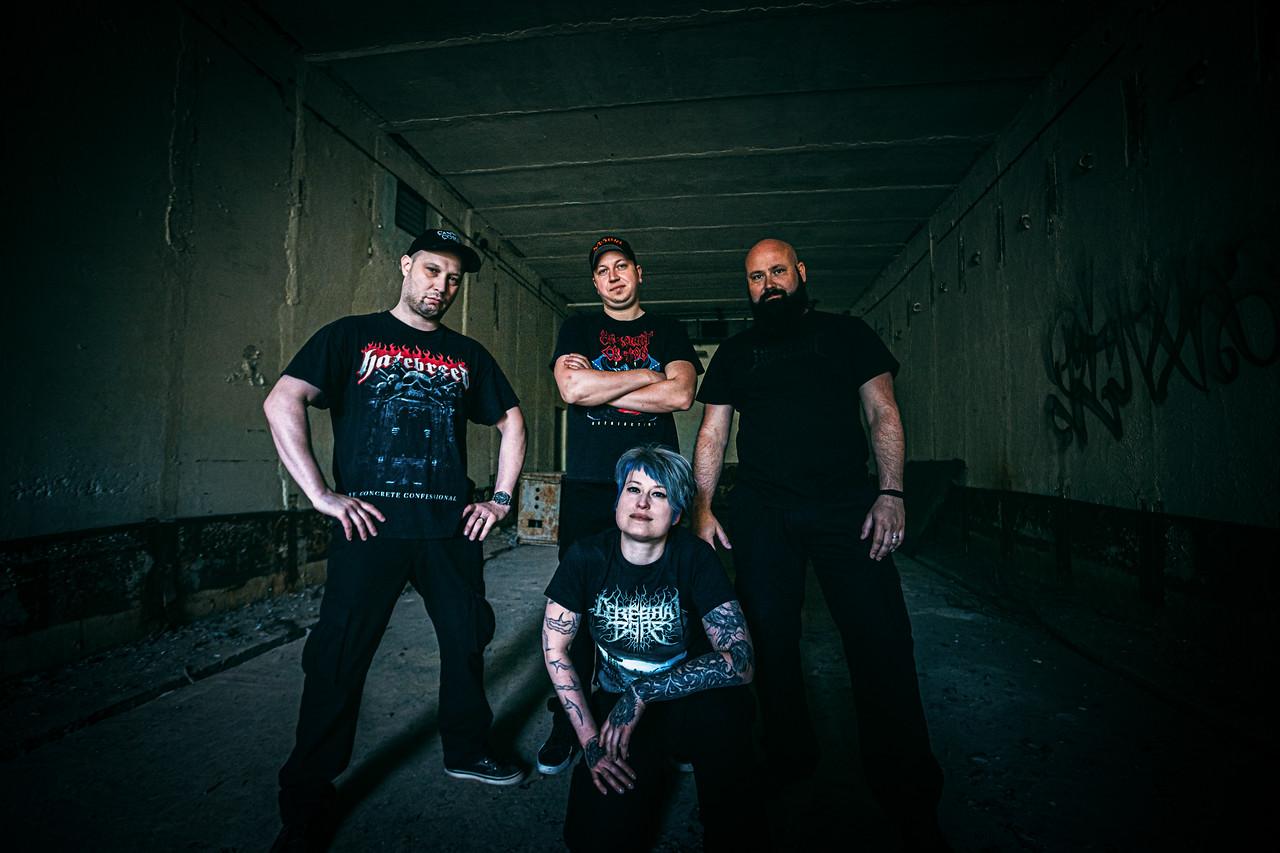 NTEY DEATH FEST
14. 10. 2020
The NTEY DF 2020 Against All Infectious Germs was an absolutely luxurious affair! Many thanks to Vladimir for a great event and to all the fans for their support! THANKS!