BACK IN THE GAME
27. 2. 2023
As you probably know, Bára has returned from the "bambularna" and thanks to this we are starting to work normally. We are sorry for canceled concerts and we want to apologize to the organizers for complications and also to the fans who were looking forward to us. In any case, we are fine and you will see us on March 17, 2023 in the RC submarine club in Pardubice! Be sure to watch our site carefully, because you will soon have quite essential news!
25 YEARS OF POPPY SEED GRINDER
6. 10. 2022
On Tuesday, October 25, 2022, we will celebrate 25 years of PSG's existence at the Rock Café in Prague. Mortifilia from Sušice will play with us!
25/10/2022 ROCK CAFÉ
29. 9. 2022
While we are honestly rehearsing for the concert of 25 years of POPPY SEED GRINDER, you can look forward to special guests. Cifron will give you a proper dictation at Rock Café Prague!!!
INCINERATED MIND - NEW MUSIC VIDEO
6. 6. 2022
EUROPEAN METAL CHANEL
17. 4. 2022
#272 BEST EUROPEAN METAL BANDS - at 9:39 POPPY SEED GRINDER will appear
FACELESS ATROCITIES
5. 11. 2021
Poppy Seed Grinder's new album, Faceless Atrocities, has been released today! Check it on our
BANDCAMP
profile!
FACELESS ATROCITIES - NEW MUSIC VIDEO IS OUT!
5. 10. 2021
FACELESS ATROCITIES - NEW MUSIC VIDEO
23. 9. 2021
YouTube premiere of Poppy Seed Grinder's new music video "Faceless Atrocities".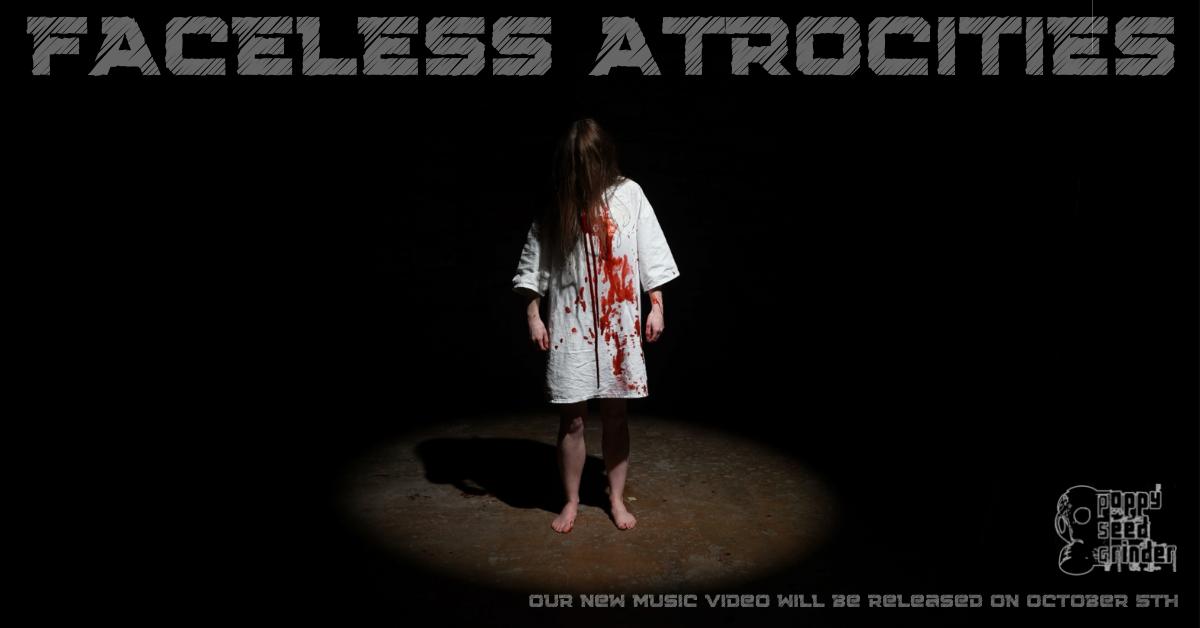 FACELESS ATROCITIES - RELEASE PARTY
21. 9. 2021
Tuesday 26.10.2021 - Release party of our new CD in Rock Café Prague!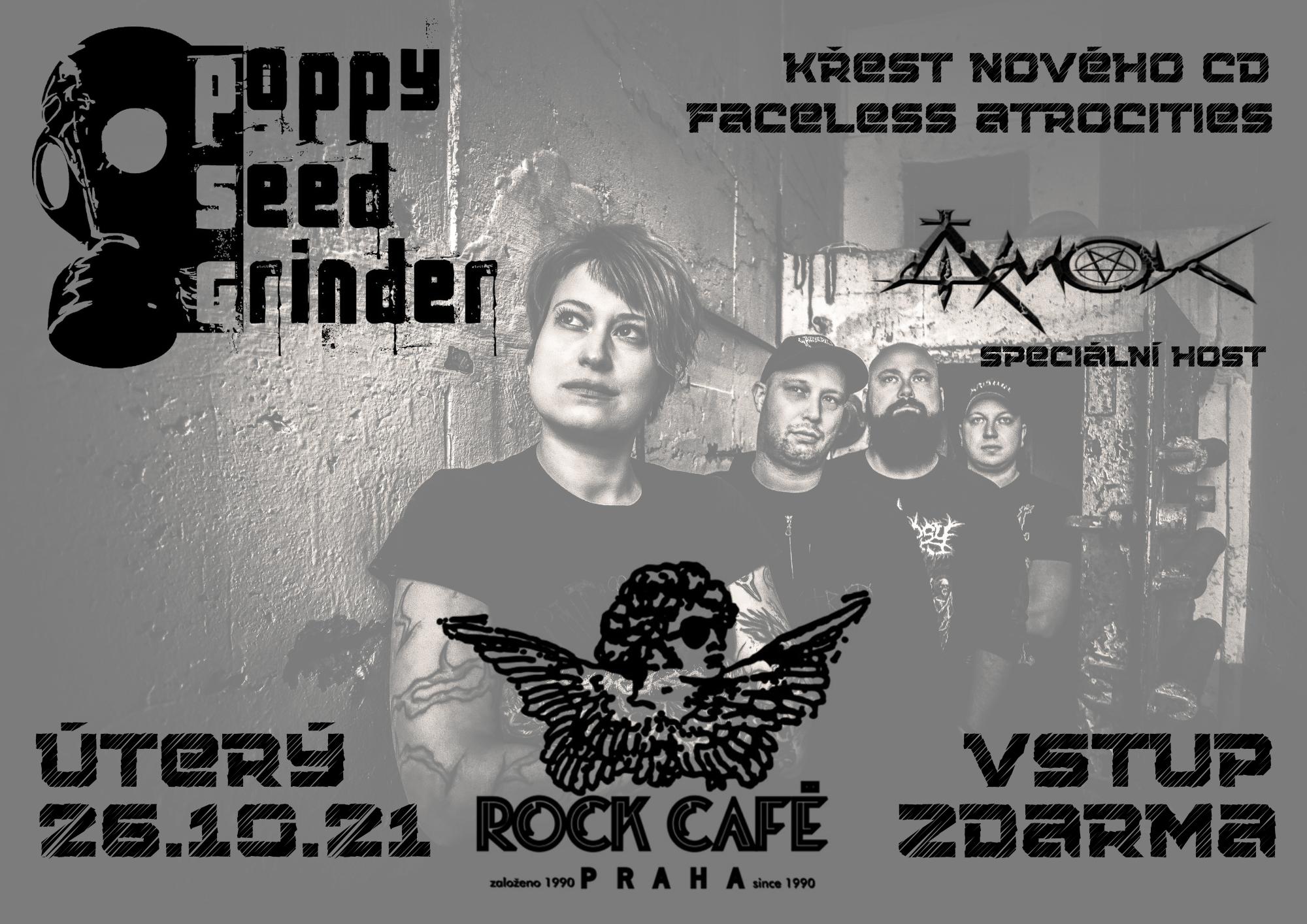 POŘEZANEJ KSICHT
11. 9. 2021
On Saturday, September 18, 2021, we will see you in Hlinsko at the Pořezanej Ksicht festival !!!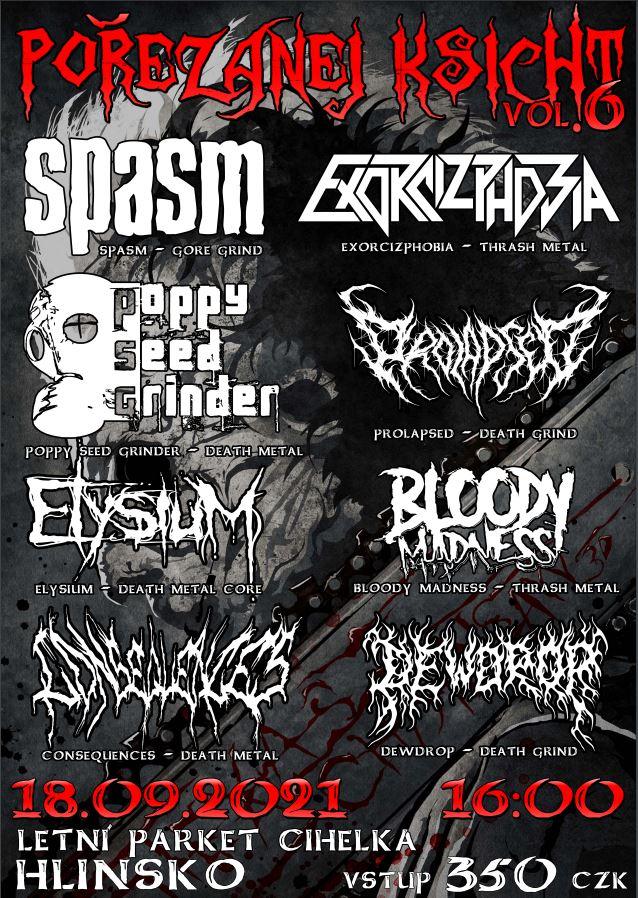 BACK TO THE SYMBOLIC
25. 8. 2021
See you this Friday in TřI Dvory near Kolín at the Back to the Symbolic 2021 festival!!!